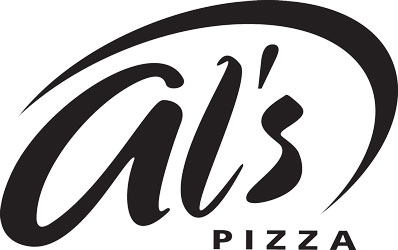 PLEASE NOTE: Coupons will be applied after your online order transaction. You must present valid coupon in-store at time of pick up or to delivery driver at time of drop off before a credit for the discount can be issued. Limit one coupon per order.
Al's Pizza (Riverside)
Al's Pizza is not your average pizzeria. Founded in 1988, Al's Pizza combines old world quality, values and work ethic with new world ambiance and award winning appeal. When immigrating to the United States in 1978, Al brought with him the traditions, passion for excellence and commitment to quality that makes Al's Pizza what it is today. We serve quality, handmade pizzas to satisfy your hunger and taste buds. We also offer calzones, sandwiches, flatbreads, and wings in addition to our tasteful pizzas. We're right across the street from the Riverside Market Square at Oak and Margaret St. We are also located near the Riverside Park and Gorrie Junior High School. Order online for carryout or delivery!
98%
of 949 customers recommended

Hours of Business

Sunday

11:00 AM - 9:00 PM

Su 11:00-21:00

Monday - Thursday

11:00 AM - 10:00 PM

Mo,Tu,We,Th 11:00-22:00

Friday and Saturday

11:00 AM - 11:00 PM

Fr,Sa 11:00-23:00

Delivery Hours

Sunday - Thursday

11:00 AM - 9:30 PM

Friday and Saturday

11:00 AM - 10:30 PM

Pizza,American,Wraps,Sandwiches,Salads,Wings,Calzones,Italian,Pasta